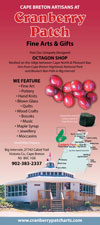 Come on in for an enlightening experience in our very unique 'OCTAGON SHOP' filled with some of the most intriguing gifts that make shopping here a thrill for all ages and budgets. We have some of the finest works of Cape Breton Artisans available for
purchase
in our Giftshop. Our pottery will delight you with works from artisans like Nancy Postma, as well as purses from Michique. Hilborn Pottery is truely unique and will brighten any home decor. We also have prints from Cape Breton artists Kenny Boone, Paul Hannon, Laurie Swin and others. Treat your taste buds to Cape Breton made maple syrup, blueberry sauces and jams, cranberry chutney & herbs and spices. Take home a CD from our celtic music display featuring artists from Cape Breton like Rita McNeil and many other world renown artists. Enjoy our extensive display of blown glass friendship balls and leather masks. You will be dazzled at our jewellery display and delighted with our huge selection of fine art made by local artisans.
WE SHIP WORLDWIDE!
(Contact us for more details)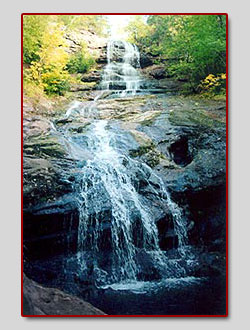 While in Cape Breton kayaking and whale watching are a must as you can enjoy the beautiful scenery from the water. Enjoy your visit with us on our beautiful Island and be sure to hike one of our many trails or stretch out on one of our beautiful beaches.

If you have not been to Cranberry Patch,
you haven't been to the Cabot Trail